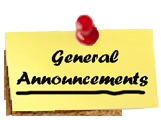 December 25, 2014
December 23, 2014
December 9, 2014
October 25, 2014
October 6, 2014
October 6, 2014
August 19, 2014
Thoughts to Ponder:
&nbsp
The aim of education, should be rather to teach us how to think, than what to think.
---James Beattie
Loading
---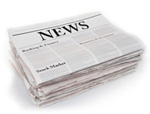 Hot Water Corals in the Persian Gulf Could Help Save the World's Reefs
03/03/2015 07:30 AM
The species may hold genetic clues that could help reefs worldwide adapt to warmer ocean temperatures

-- Read more on ScientificAmerican.com


Gossip Boosts Self-Reflection
03/03/2015 07:00 AM
Hearing updates about peers, whether positive or negative, can be beneficial

-- Read more on ScientificAmerican.com


Galactic 'Missing Link' Reveals Early Galaxy Formation
03/03/2015 06:57 AM
Scientists have found an early galaxy that produces more stars in a single day than the Milky Way creates in a year.
Global Warming Brought on California's Severe Drought
03/03/2015 06:25 AM
California's severe and ongoing drought is just a taste of the dry years to come, thanks to global warming, a new study finds. "California's warming trend is driving an increase in the risk of drought," said study co-author Daniel Swain, a doctoral student in climate science at Stanford University in California. "Warming in California has made it more probable that when a low precipitation year occurs, it occurs in warm conditions and is more likely to produce severe drought," said lead study author Noah Diffenbaugh, an associate professor in the School of Earth Sciences at Stanford.
---
---