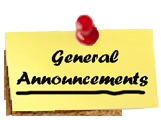 August 31, 2014
The digital book for this year can be found at the following links. Bookmark the approriate link for your class on your computer and your other digital devices. Also download a .pdf or .EPUB version of the book for your use if you do not have interenet access.
Book:
Two other websites that you will need are:
https://www.webassign.net/
http://turnitin.com/
August 27, 2014
Each student should complete the student interest survey by Clicking Here
August 25, 2014
Welcome to Croom physics. As we start a new school year. Take this opportunity to become familiar with the website.
August 19, 2014
If anyone finds websites that should be added to the links section of www.croomphysics.com please e-mail me at jcroom@npsd.org
Thoughts to Ponder:
&nbsp
Difficulties are meant to rouse, not discourage. The human spirit is to grow strong by conflict.
--- William Ellery Channing
Loading
---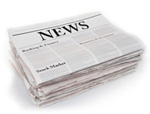 ---
---