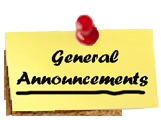 March 30, 2014
Want to get a Job at Google? Do you think GPA is the most important thing for getting this job? Are you worried more about the answer then the process? If you answered yes to each of these questions read the following article by Thomas Friedman.
http://mobile.nytimes.com/2014/02/23/opinion/sunday/friedman-how-to-get-a-job-at-google.html
March 30, 2014
In the recent article If You've Got the Skills, She's Got the Job by Thomas L. Friedman, the author talks about the ever changing job market. You may want to read this as you are considering your future careers.
March 26, 2015
Attention Juniors that are interested in going into Science, Engineering or Mathematics. There is a unique opportunity to be nominated for a $15,000 dollar scholarship to Rensselaer Polytechnic Institute. RPI has a good science and math program. If you may be interested in attending Rensselaer, please go to the link below, fill out the attached form, and return a hard copy to me before March 31.

http://www.croomphysics.com/scholarships/Rensselaer_Medal.pdf



March 25, 2015



The following link is a great article for anyone going into science to read. It talks about some of the challenges you will face as college freshman. As you know, college is hard, but as you read you will discover that GPAs don't all mean the same thing. One of the most important pieces here is that a high GPA is one major may not guarantee the same job opportunities as a lower GPA is a harder major. Click Here to read more.




March 23, 2015



The following is a an article by Monster.com describing the Top 5 Most Regretted Majors. Before you make a decision on what you are going to do in college, read what recent graduates have to say about the major. Click Here to read more.



Thoughts to Ponder:
&nbsp
People too weak to follow their own dreams will always find a way to discourage yours.
Loading
---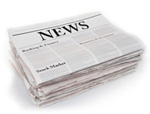 Liberia Recommends Ebola Survivors Practice Safe Sex Indefinitely
04/01/2015 07:37 PM
After an Ebola death, scientists want to gather more information on the length of time the virus might remain present in semen.


California Drought Is Worsened by Global Warming, Scientists Say
04/01/2015 06:58 PM
Scientists say that the warming trend makes it highly likely that California and other parts of the Western United States will see more severe droughts in the future.


Diabetics Benefit By Biggest Meal Early
04/01/2015 05:43 PM
A small study finds that diabetics who ate a big breakfast and small dinner had better glucose control than those who ate the opposite. Steve Mirsky reports.

-- Read more on ScientificAmerican.com


What's Next for the World's Largest Atom Smasher? How to Watch Live
04/01/2015 04:47 PM
Physicist Jon Butterworth, who works at the world's largest atom smasher, is intimately familiar with the drama that surrounded the 2012 discovery of the Higgs boson. Butterworth will recount the trials and tribulations in the hunt for "the most wanted particle," in a lecture tonight (April 1) at the Perimeter Institute for Theoretical Physics in Waterloo, Canada. Butterworth is a physics professor at University College London in the United Kingdom, and a researcher at the European Organization for Nuclear Research (CERN), which manages the Large Hadron Collider (LHC), a ring-shaped particle accelerator located underground near Geneva, Switzerland. In 2012, scientists at the LHC found evidence of the long-sought Higgs boson, an elementary particle that is thought to explain how other particles get their mass.
---
---