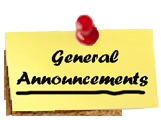 March 30, 2014
Want to get a Job at Google? Do you think GPA is the most important thing for getting this job? Are you worried more about the answer then the process? If you answered yes to each of these questions read the following article by Thomas Friedman.
http://mobile.nytimes.com/2014/02/23/opinion/sunday/friedman-how-to-get-a-job-at-google.html
March 30, 2014
In the recent article If You've Got the Skills, She's Got the Job by Thomas L. Friedman, the author talks about the ever changing job market. You may want to read this as you are considering your future careers.
March 26, 2015
Attention Juniors that are interested in going into Science, Engineering or Mathematics. There is a unique opportunity to be nominated for a $15,000 dollar scholarship to Rensselaer Polytechnic Institute. RPI has a good science and math program. If you may be interested in attending Rensselaer, please go to the link below, fill out the attached form, and return a hard copy to me before March 31.

http://www.croomphysics.com/scholarships/Rensselaer_Medal.pdf



March 25, 2015



The following link is a great article for anyone going into science to read. It talks about some of the challenges you will face as college freshman. As you know, college is hard, but as you read you will discover that GPAs don't all mean the same thing. One of the most important pieces here is that a high GPA is one major may not guarantee the same job opportunities as a lower GPA is a harder major. Click Here to read more.




March 23, 2015



The following is a an article by Monster.com describing the Top 5 Most Regretted Majors. Before you make a decision on what you are going to do in college, read what recent graduates have to say about the major. Click Here to read more.



Thoughts to Ponder:
&nbsp
The object of education is to prepare the young to educate themselves throughout their lives.
---Robert Maynard Hutchins
Loading
---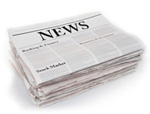 U.S. Maps Pinpoint Earthquakes Linked to Quest for Oil and Gas
04/27/2015 07:24 PM
A United States Geological Survey report identifies 17 regions with significant levels of "induced seismicity," mostly from oil and gas drilling. The two worst hit areas are centered in Oklahoma.


Chipotle to Stop Serving Genetically Altered Food
04/27/2015 07:20 PM
Starting Monday, nothing sold by Chipotle, which has more than 1,800 restaurants, will contain any genetically modified ingredients.


How The Deadly Nepal Earthquake Happened [GRAPHIC]
04/27/2015 07:00 PM
Saturday's terrible earthquake was the latest result of an ongoing collision of giant pieces of our planet, a slow-moving disaster that started about 50 million years ago.

-- Read more on ScientificAmerican.com


SpaceX Falcon 9 Rocket Launches Turkmenistan's First-Ever Satellite
04/27/2015 05:56 PM
The private spaceflight company SpaceX launched the first-ever satellite for Turkmenistan into orbit Monday evening (April 27), marking the second space mission in less than two weeks for the firm's Falcon 9 rocket. The SpaceX Falcon 9 rocket blasted off from Florida's Cape Canaveral Air Force Station at 7:03 p.m. EDT (2303 GMT) to deliver the TurkmenÄlem52E/MonacoSat communications satellite into orbit, after a 49-minute delay caused by cloudy conditions. The satellite, which was built by France-based aerospace firm Thales Alenia Space, weighs about 9,920 lbs. (4,500 kilograms) and has a design lifetime of 15 years, according to a mission description. "Once operational in orbit, TurkmenÄlem52E/MonacoSAT will allow Turkmenistan to operate its first national satellite telecommunications system, ensuring enhanced, secure telecommunications for the country," SpaceX representatives wrote in a mission fact sheet.
---
---