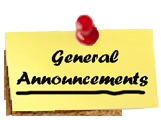 December 14, 2015
Do not forget to sign up for the Physics Tree Extra Credit Assignment.
Directions can be found here.
Your Physics Carol needs to submitted online here.
®®
November 4, 2015
To read an article on The 20 Best- and Worst-Paid College Majors Click Here
October 30, 2015
All unsubmitted Quarter 1 assignments are due by 7:40AM on November 3, 2015.
October 27, 2014
As recent jobs reports for our nation have been flat lined without improvement, Congress is considering increasing foreign visas to bring more STEM employees in from foreign countries. Many of the Americans unemployed are in fields not related to STEM. American is not producing enough STEM workers to satisfy the number of available jobs. Read more by Click Here.
October 25, 2015
Check out this video explaining how NASA got the rover to Mars. Click Here to watch.
Thoughts to Ponder:
&nbsp
--- unkown
Loading
---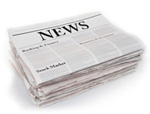 Unable to open RSS Feed http://pipes.yahoo.com/pipes/pipe.run?_id=5a0d05824e4f1f27ff0067975adebe5d&_render=rss with error Could not resolve host: pipes.yahoo.com (DNS server returned answer with no data), exiting
---
---