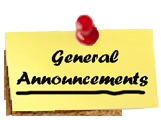 May 12, 2015
The End of year project information is posted under the class assignments page in the final project folder. Please signup for your presentation topic and day in 104.




May 12, 2015



An outline of topics that will be on the final is posted under the class assignments page in the final review folder. Note that some of the later topics we have not covered yet and because of changes in the curriculum they may be moved. Please start preparing on all of the topics up through the ones we have covered. The topics are in order.




March 30, 2014



Want to get a Job at Google? Do you think GPA is the most important thing for getting this job? Are you worried more about the answer then the process? If you answered yes to each of these questions read the following article by Thomas Friedman.
http://mobile.nytimes.com/2014/02/23/opinion/sunday/friedman-how-to-get-a-job-at-google.html




March 30, 2014



In the recent article If You've Got the Skills, She's Got the Job by Thomas L. Friedman, the author talks about the ever changing job market. You may want to read this as you are considering your future careers.
Thoughts to Ponder:
&nbsp
Loading
---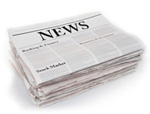 House Bill Would Revive Dormant Missile Defense Kill Vehicle Project
05/27/2015 10:47 AM
The House Armed Services Committee wants to quickly resurrect a shelved U.S. Missile Defense Agency concept to place several miniaturized kill vehicles atop a single interceptor to address a key weakness in the current U.S. missile shield.
Moving Day On Space Station - Big Module Gets New Berth | Video
05/27/2015 10:28 AM
The Canadarm2 remote manipulator was used to transfer the Permanent Multipurpose Module (PMM) to the forward port of the Tranquility Module. The shift was necessary to free up the port for commercial crew use.
Doubts About Study of Gay Canvassers Rattle the Field
05/27/2015 10:26 AM
The questioned findings, published in December in Science, have shaken not only political scientists but also public trust in the way the scientific establishment vets new findings.


Free App Puts NASA Pluto Mission in Palm of Your Hand
05/27/2015 10:20 AM
A new app lets you follow the progress of NASA's New Horizons spacecraft, which is in the home stretch of its historic mission to Pluto. New Horizons will make the first-ever flyby of Pluto on July 14, zooming within 7,800 miles (12,500 kilometers) of the dwarf planet's surface. The Pluto Safari app, which came out last month, keeps tabs on New Horizons, counting its close encounter down to the second, and teaches users about the frigid, distant realm the spacecraft is exploring.
---
---