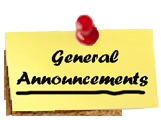 August 31, 2014
The digital book for this year can be found at the following links. Bookmark the approriate link for your class on your computer and your other digital devices. Also download a .pdf or .EPUB version of the book for your use if you do not have interenet access.
Book:
Two other websites that you will need are:
https://www.webassign.net/
http://turnitin.com/
August 27, 2014
Each student should complete the student interest survey by Clicking Here
August 25, 2014
Welcome to Croom physics. As we start a new school year. Take this opportunity to become familiar with the website.
August 19, 2014
If anyone finds websites that should be added to the links section of www.croomphysics.com please e-mail me at jcroom@npsd.org
Thoughts to Ponder:
&nbsp
Never be afraid to try something new. Remember that the amateurs built the Ark. Professionals built the Titanic.
--- Humor Columnist Dave Barry
Loading
---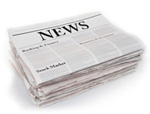 Nearly two dozen fish species off U.S. West Coast deemed sustainable
09/02/2014 11:45 PM
Nearly two dozen species of fish have been deemed sustainable seafood options once again after rampant overfishing left areas off the U.S. West Coast devastated, a marine watchdog group said on Tuesday. The Monterey Bay Aquarium Seafood Watch program upgraded the status of 21 species of bottom-dwelling fish, including varieties of sole, rockfish and sablefish, to "best choice" or "good alternative" from the group's "avoid" classification. The change comes after fishing grounds off the coast of California, Oregon and Washington state were declared an economic disaster by the federal government in 2000.


U.N. and Medical Group Make Appeals for Ebola Aid
09/02/2014 09:49 PM
United Nations officials urged diplomats to cable their capitals to send money, doctors and protective gear to the affected region, while Doctors Without Borders called for countries to send biohazard experts.


If 2 New Yorkers Shared a Cab ...
09/02/2014 08:03 PM
A team of mathematicians and engineers has calculated that if taxi riders were willing to share a cab, New York City could reduce the current fleet of 13,500 taxis up to 40 percent.


National Briefing | West: Revival of Species Puts Some Fish Back on Plates
09/02/2014 06:37 PM
Dozens of species of popular West Coast rockfish that were once so overfished that the fishing grounds were declared a federal economic disaster are now abundant.


---
---