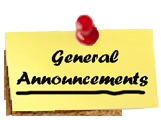 October 6, 2014
October 6, 2014
October 6, 2014
August 19, 2014
Thoughts to Ponder:
&nbsp
Loading
---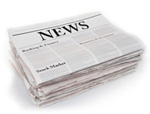 Fecal Transplanters Fish Out Key Ingredient
10/22/2014 08:50 PM
The bacterium Clostridium scindens, a member of the gut's microbiome, appears to ward off the hospital-acquired infection C. difficile. Christopher Intagliata reports.

-- Read more on ScientificAmerican.com


Americans' Trust in Doctors Is Falling
10/22/2014 08:11 PM
Americans' trust in the medical profession has plummeted in recent years, and lags well behind public attitudes toward doctors in many other countries, according to a new report. That lack of trust comes from how Americans' perceive doctors' motivations, said Robert Blendon, a professor of health policy and political analysis at the Harvard School of Public Health in Boston and co-author of the new report. While physician leaders elsewhere in the world often take public stands on key health and medical issues, Americans perceive the medical profession as looking out for itself, not advocating for public health, he said. And a survey of people in 29 countries found the United States ranked 24th in public trust of doctors.


Ebola Guidelines for Doctors' Offices Are Called Vague and Vary by Region
10/22/2014 07:54 PM
Often local officials and medical associations are left to develop their own policies on how doctors' offices, walk-in clinics and blood-testing centers should handle possible Ebola cases.


Scientists Consider Repurposing Robots for Ebola
10/22/2014 07:39 PM
A problem is that mobile robots now lack the human levels of dexterity required in medicine and health care.


---
---